Home Energy Saver
The Home Energy Saver project creates web-based energy analysis tools, web services, and social media for consumers and home energy professionals. The tools utilize the best-available energy modeling and data to characterize baseline energy needs and upgrade opportunities across all end uses and U.S. climates. The tools support "operational" modeling, incorporating home-specific utilization and behavioral factors as well as standardized "asset" modeling for the purposes of home energy rating. This family of web sites garners approximately one million user visits each year.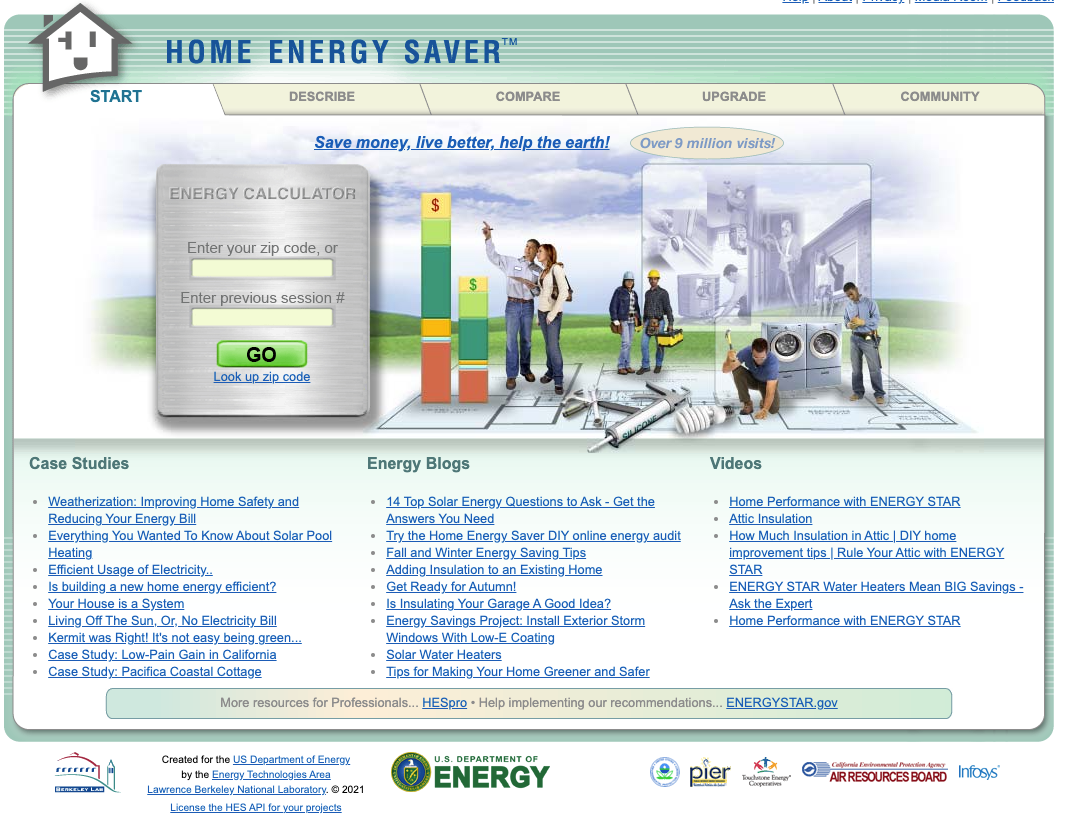 Energy Analysis Tools
Home Energy Saver Consumer is an extensive web-based do-it-yourself residential energy audit tool, which calculates energy, cost, and carbon emissions. Payback-ranked upgrade recommendations are also generated.
Home Energy Saver Professional is a version of HES Consumer tailored for practitioners.
Weatherization Assistant (multifamily version) – forthcoming from Oak Ridge National Laboratory – utilizes the Home Energy Saver engine to power calculations within a new official WAP tool for multifamily buildings.
These tools share a common core infrastructure for analytics, database, and cloud-based web hosting. All four projects also utilize a common set of Application Programming Interfaces (APIs) to deploy internally consistent analytics. These APIs are also available as web-services for the private sector software developers interested in rapidly integrating energy calculations into their own web sites.
 
Social Media 
The project maintains a specialized social network — Home Energy Pros, for home energy professionals.